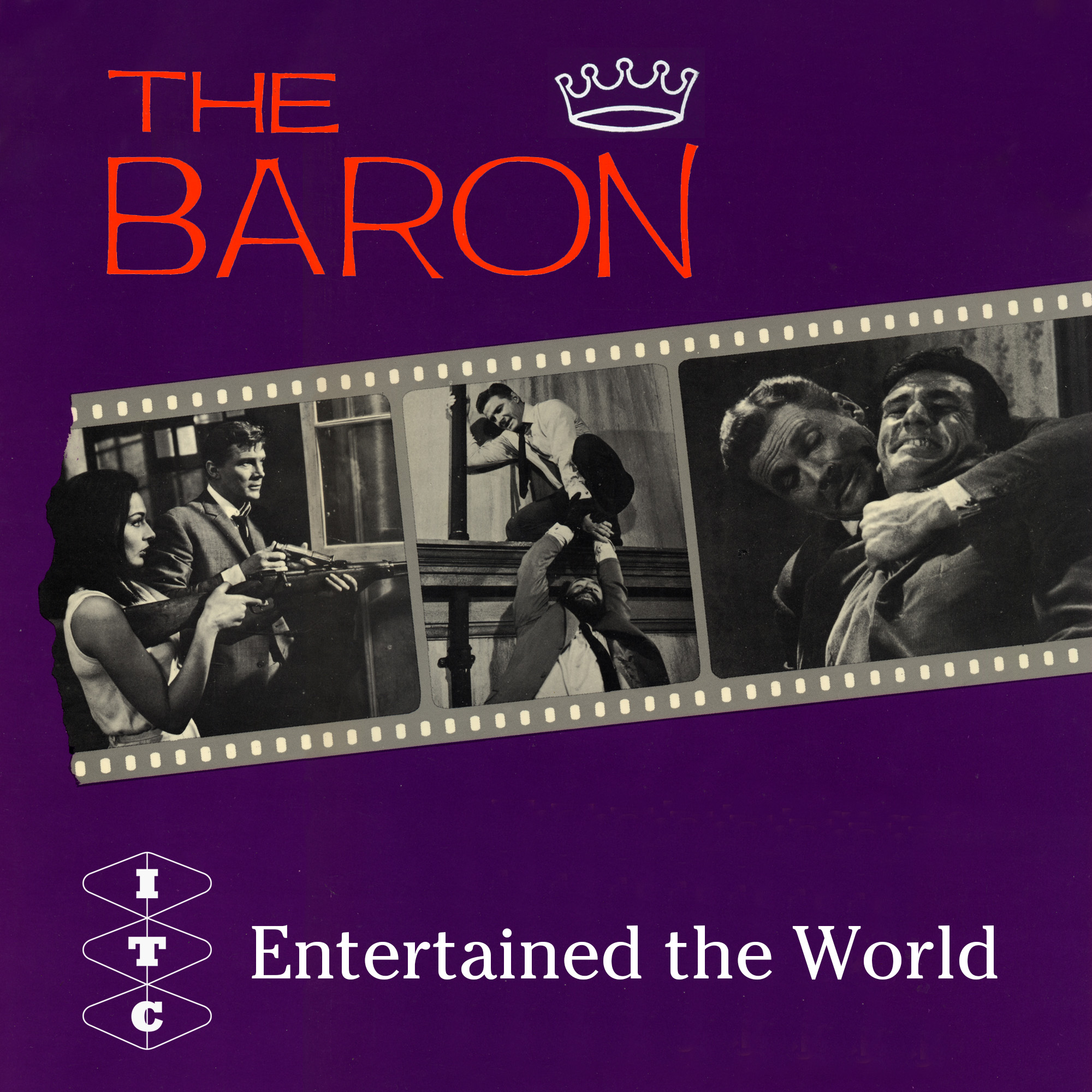 ITC Entertained The World - episode 7 - The Baron
Hosted by Jaz Wiseman, Rodney Marshall and Al Samujh. Jaz, Rodney and Al discuss The Baron - the first ITC action/adventure series to be made in colour starring Steve Forrest as John Mannering aka The Baron, with Sue Lloyd as Cordelia.
With archive interview clips from Steve Forrest, Sue Lloyd, production supervisor Johnny Goodman and directors Cyril Frankel and Roy Ward Baker. Dig out an old antique that you think you can sell, get in the Jensen, watch out for dodgy road diversions and just hope you're not asked to replace David Marlowe in another action packed adventure around the Elstree backlot.
With thanks to Kaleidoscope